The mayor of Moree has moved to reassure residents ahead of a few "anxious days" sparked by a Victorian woman with
COVID-19
passing through the community on her way to Queensland.
Katrina Humphries said she was "shocked and saddened" the town might have been exposed to the virus after a lockdown border breach but residents would continue getting tested and looking out for each other.
"Moree will get through this, we will have a few anxious days and be inconvenienced, however if we do get any positive results back we need to be mindful and caring of our community," Cr Humphries said in a statement.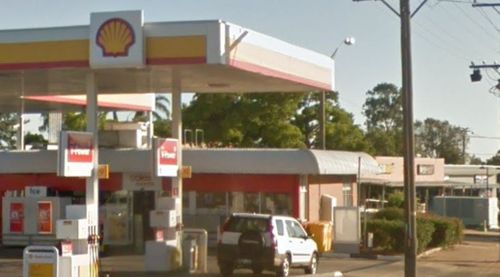 "This is no fault of any of our residents, and if anyone becomes ill we need to look out for them and give them moral support."
Cr Humphries said a drive-through testing clinic would open on Thursday at 9am to help with the large numbers anticipated and her office was looking at getting more vaccines from the federal government.
A Shell petrol station in Dubbo and Woolworths store in Moree were added to the growing list of locations.
The positive case travelled through regional NSW while potentially infectious from June 1 to June 5.
The woman drove with her partner from Melbourne to the Sunshine Coast in Queensland, stopping at places in Gillenbah, Forbes, Dubbo and Moree with 13 venues now on alert as possible exposure sites.
Anyone who attended the following venues at the times listed must immediately get tested and isolate until they receive further information from NSW Health.
The alert applies to the following venues:
Dubbo: Shell Petrol Station, Corner of Victoria and Whylandra Street, 2 June between 10.30am and 11.30am

Moree: Woolworths store, 215 Balo Street, 3 June 3.30pm to 4.30pm

Gillenbah: Caltex Narrandera 1 Newell Highway on Tuesday, 1 June between 10.30 am to 11am

Forbes: Vandenberg Hotel 7 Court Street on Tuesday, 1 June between 6pm to 10pm

Forbes: Brew Coffee Bar 1/99 Lachlan Street on Wednesday, 2 June between 7am to 10am

Dubbo: CSC – Church Street Cafe 15 Church Street on Wednesday, 2 June between 11.30am to 2.30pm

Dubbo: Reading Cinemas Dubbo 49 Macquarie Street on Wednesday, 2 June between 6pm to 10pm

Dubbo: Homestead Motel 101 Cobra Street From Wednesday, 2 June at 12.00pm to Thursday, 3 June at 10am

Moree: Gwydir Carpark/Motel & Thermal Pools 4 Amaroo Drive from Thursday, 3 June at 1.45pm and all day Friday, 4 June to Saturday, 5 June at 7.30am

Moree: Cafe Omega 145 Balo Street on Thursday, 3 June between 1.30pm to 4.30pm , Friday, 4 June between 7am to 9.30am and 11.50am to 2pm

Moree: Amaroo Tavern Amaroo Drive on Friday, 4 June between 4.30pm to 11pm
Queensland health authorities today confirmed the woman, from a suburb on the outskirt of greater Melbourne, arrived in Queensland on June 5.
The alerts come exactly one week since authorities issued warnings for a number of venues on the NSW south coast after a positive case associated with the Melbourne outbreak visited the area while potentially infectious.
So far, no cases of community transmission have been diagnosed in connection with the alerts with the state maintaining its month-long COVID-free streak.