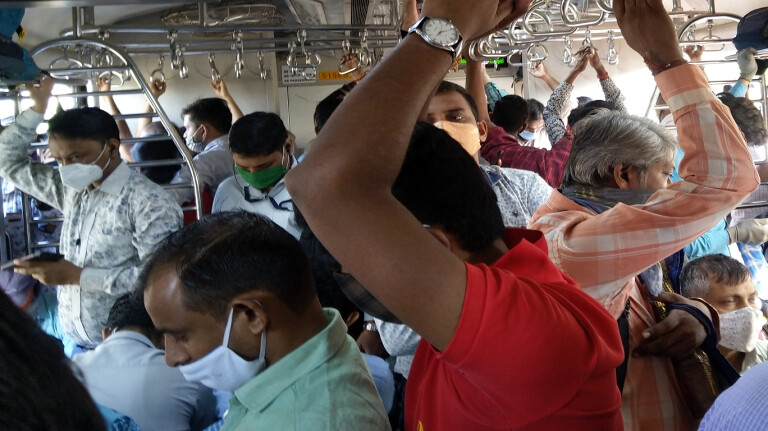 Mira-Bhayandar reported 35 new COVID-19 cases taking the tally up to 25,328 on Monday, December 28. According to Mira-Bhayander Municipal Corporation (MBMC), 35 people have completely recovered in the last 24 hours. No death has been registered in Mira-Bhayandar. So far, 24,190 have a complete recovery. The death toll stands at 783.
Out of these new cases, eight cases is from Bhayandar East, two from Bhayandar West and 25 from Mira Road have been reported.
On Monday, December 28, Maharashtra recorded 2,498 fresh cases of the novel coronavirus. This propelled the state's COVID-19 tally to 19,22,048. Currently, there are 57,159 active cases in the state. With 4,501 COVID-19 patients discharged in the day, the number of recovered soared to 18,14,449.
In the last 24 hours, 50 people have lost their lives and with this, the total number of people that have died in the state owing to the contagious disease has reached 49,305. While 4,52,535 persons are under home quarantine, 3,138 others have been admitted to institutional quarantine centres. The COVID-19 recovery rate and fatality rate in the state stand at 94.04 per cent, and 2.57 per cent respectively.
Meanwhile, India reported 16,432 new cases, 24,900 recoveries and 252 deaths taking the tally up to 1,02,24,303 on Monday, December 28. According to the data by the Union Ministry of Health and Family Welfare in total 98,07,569 have completely recovered. The death toll is at 1,48,153 in the country. At present, there are 2,68,581 active cases. According to the ICMR, 16,98,01,749 samples have been tested up to December 28.
 For all the updates regarding Coronavirus in Mumbai and Maharashtra, please follow our live blog here