Damaging winds reaching 100km/h have carved a path of destruction across Melbourne with thousands of calls for help to the SES.
More than 40,000 homes are waking up in darkness this morning after fierce storms lashed the state, tearing trees down onto roads and houses and knocking out the power.
In the past 24 hours, there were more than 3000 calls for help, including 2000 reports of trees down, about 500 reports of building damage, and about 150 calls for help in areas where there is severe flooding.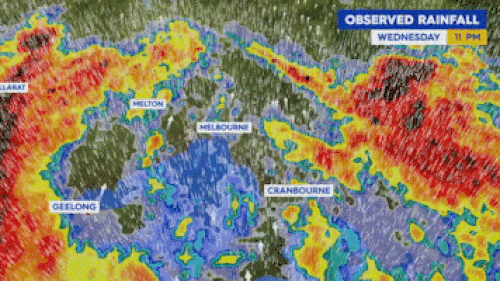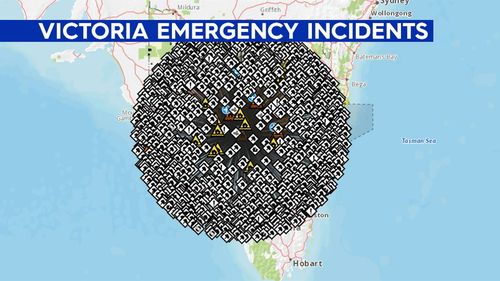 The severe weather warning is spanning across Victoria all the way from Sale to Ballarat.
Police trekked about 1.5km in the Dandenong Ranges to rescue an
injured mother and son
after a tree fell on their home in Olinda last night.
The woman called Triple Zero just after 11pm in need of help after the tree branch came crashing through the roof of their home, entrapping her and her nine-year-old son.
"The woman who was upstairs, she was injured and received a head injury and was separated from her nine-year-old child who was downstairs," Sergeant Julie-Anne Newman told 3AW this morning.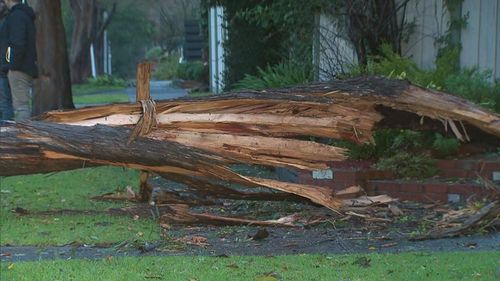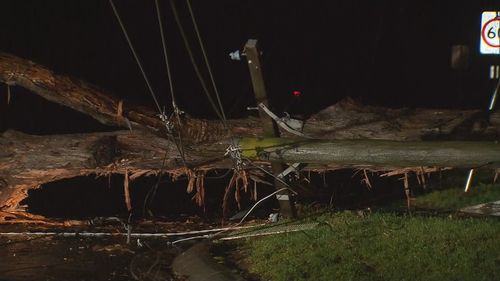 "Police were actually stuck themselves in between some fallen trees and couldn't get in or out, so they trekked over 1.5km through this weather and the risk of other trees falling, they made their way to this woman and child and were able to walk them out."
Police were also assisted by SES personnel who cleared a nearby road so officers could reach the scene to take the injured mother and son to paramedics.
"Please be vigilant on the roads. If you don't need to be on the roads today please don't drive in this extreme weather," Sergeant Newman said.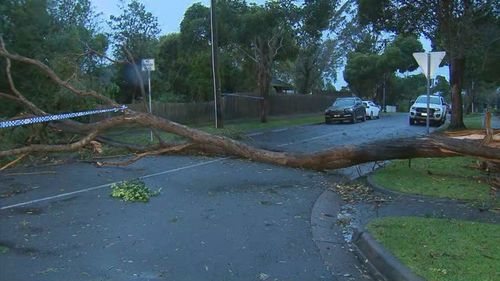 Caller Deb told
3AW's Ross and Russel
she was stuck at a caravan park in Daylesford, in Victoria's west, with trees smashing down around her.
"We can't go anywhere, not even in the car because all of the roads are cut off," she said.
"There are trees falling down around our caravan, we are just waiting for one to hit. It's a frightening situation. The sound of it is terrifying. There's nowhere to go."
The regional towns of Trentham, Musk and Lyonville are isolated due to fallen trees on all roads.
South to south-easterly winds with gusts of up to 90km/h will continue across Melbourne this morning, decreasing to 25 to 40km/h in the afternoon and 15 to 20km/h in the late evening.